Thanks for an awesome 2022 season; our 2023 schedule is now live we can't wait to see you again for more fun in Spring!
Do you have an unscheduled lesson on your account? Log in now and schedule the date you want before anyone else. We're open from April 1st to October 31st 2023.
Thanks for joining us in the 2022 season
We'd like to start with a big thank you for joining us for the 2022 season; we're extremely grateful that you shared your time with us for fun and progression as you learned a new sport. The school is now closed for a winter break and maintenance and will re-open April 1st 2023.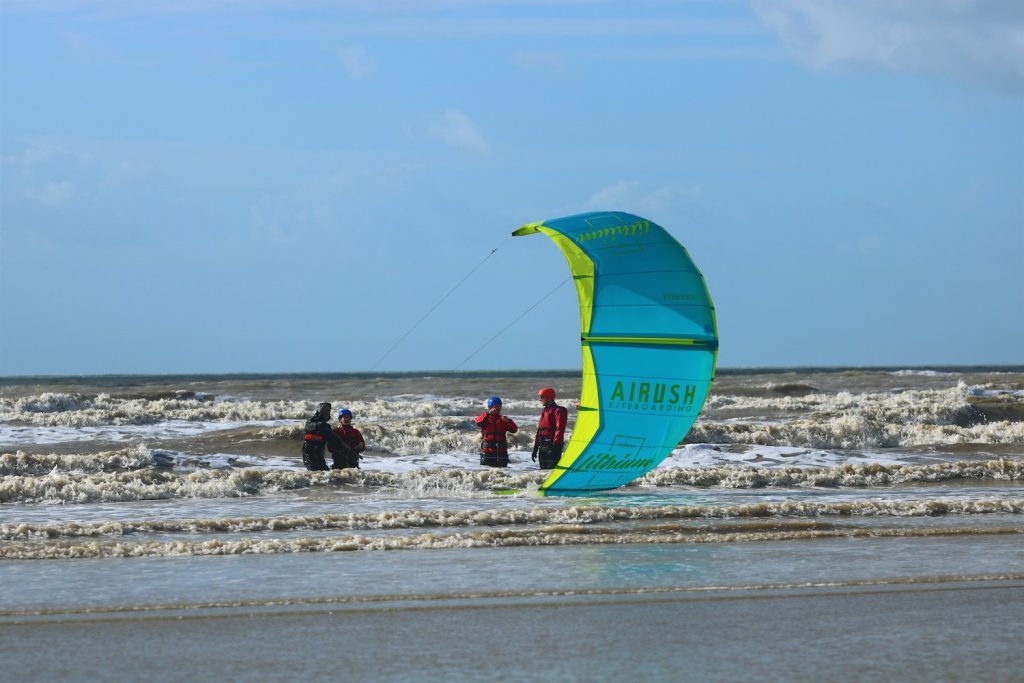 Throughout the 2022 season we ran our new group course structures, adding Session Four and Five to our offerings so that you could access more hours on the water at a better price.
Some of you joined us for the newly introduced Long Weekender Intensive Camps making the most of your weekends and using only a couple of days annual leave (or bank holidays) to cover the bulk of your progression to becoming independent kiters. These were a hit and we can't wait to offer more next year.
You loved our bundle deals so much and we are stoked to say they're here to stay for next season. We've added more group lessons to our schedule making it even easier to find a date to meet your needs.
 As ever, we're keen to help you find as many ways as possible to be outdoors and having fun. As well as Kitesurfing lessons, we'll continue to offer Stand Up Paddleboarding and Wingboarding introductory courses. If you're keen to get friends and family involved, Kitebuggying and Landboarding suitable for anyone aged 8+ and are the ideal way to get the whole family into kitesports.
We'll be open for the 2023 season from April 1st right through until October 31st, teaching seven days a week, every week. Our team of full-time instructors are kitted out with a huge range of equipment to suit all conditions and they are always stoked to help you learn. You can book all of our lessons and courses for the whole of next season online now! 
We always recommend booking in advance if you have particular dates in mind as on average we have a three-week wait for lesson slots once the season gets underway.
Coming Soon!
Over the winter, we'll be overhauling our Student Zone and adding tons of new content to support your learning off the water.
You'll be able to find all sorts of useful information about Kitesurfing, Stand Up Paddleboarding and Wingsurfing with all content written and curated by qualified instructors.
You can expect to find;
Supporting content to match the skills you're learning on the water
Actionable steps you can take to improve your kiting
Weather forecasting, tide and beach guides so you'll know how to interpret a forecast and tide chart so that you know exactly where it is windy and when you should go there.
See you on the beach soon,
TKSC team