Located on Camber Sands beach, East Sussex but also teaching at Greatstone Kent on the South East Coast of England – UK – just 1 hour from South London.
The National Training Centre was established by two highly experienced BKSA senior instructors in 2007 to provide the finest level of kite surfing tuition in the South East of England. The lessons are run from our centre on the beach at Camber Sands, East Sussex, near Rye. With the experience and enthusiasm of the whole team, The Kitesurf Centre is a fantastic place to learn kitesurfing or any kite or watersport.
The Kitesurf Centre is rider owned and run. Thomas, Tristan and Rupert have been kitesurfing since the sport begun. They conduct or oversee all the courses and using their experience, make sure everything runs smoothly so the students enjoy themselves while having a productive lesson.
What's kitesurfing & why choose The Kitesurf Centre?
MEET THE TEAM
The Team
We at The Kitesurf Centre pride ourselves in having a hand picked selection of the most experienced and highly regarded BKSA instructors in the UK.
Meet the rest of the Team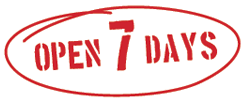 Just 1 hour from London
BKSA Senior Instructors
Top Quality Equipment Hire
Full Safety Boat Cover